Day 1 :
Keynote Forum
CEO, American Society for Clinical Pathology, USA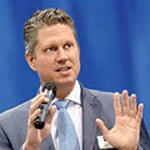 Biography:
Dr. Holladay is the American Society for Clinical Pathology (ASCP) Chief Executive Officer. He has focused on globalization initiatives for the medical laboratory community that include significant contributions to the President's Emergency Plan for AIDS Relief (PEPFAR) funded through the Centers for Disease Control and Prevention; strategic partnerships in laboratory medicine; corporate reorganization and management activities; mergers and acquisitions; international outreach; external partnerships; health services research and delivery and also establishing the gold standard of certification for individuals within the United States and worldwide. ASCP has been funded for over 40 million dollars to support patient-centered care.
Abstract:
The field of cytopathology has evolved from basic Pap staining of tumors followed by H&E tissue diagnosis of disease to the use of immunocytochemistry and complementary ancillary molecular diagnostics to aid in specifying the disease. However, due to the sequencing of the human genome and the subsequent genomic revolution, the field of theranostics has evolved.
Theranostics is the coupling of companion diagnostic tools (in particular, molecular profiling) with specific therapeutic drugs. This "personalized" approach to diagnosis allows the clinician to provide therapy based on specific genetic mutations of the tumors from their patients. The FDA has dramatically increased the number of cleared/approved in vitro assays for patients with genetic mutations that respond to drugs that prevent the expression of the mutations, such as tyrosine kinase inhibitors. These alternative forms of therapy have dramatically increased the survival rate in patients with stage four and metastatic cancer. It is imperative that pathologists and laboratory professionals determine which companion diagnostic assay should be chosen and recommend the clinically actionable drugs tailored to their genetic mutation to the clinician. This change in the scope of practice creates unprecedented opportunities to more accurately diagnose patients and guide the selection of personalized therapies.
Sessions: Anatomical Pathology | Molecular Pathology
Session Introduction
Baptist Health Lexington, USA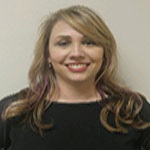 Biography:
Amber Valentine is a Speech-Language Pathologist who graduated from the University of Kentucky with her MS in Communication Disorders. She is a Board Certified Specialist in Swallowing and Swallowing Disorders and an International Board Certified Lactation Consultant. She worked for Baptist Health Systems, Inc for 8 years before moving to Florida where she worked for Wolfsons Children's Hospital and Mayo Florida. She is now back in Kentucky working for Baptist Health Lexington. She has experience in adults and pediatrics with feeding and swallowing difficulties including: bedside swallow evaluations, Modified Barium Swallow studies, FEES, and pediatric feeding evaluations including NICU. She has provided guest lectures for the University of Kentucky and the University of Louisville on feeding and swallowing topics. She has presented at the hospital level, local, state, national, and international levels on pediatric feeding/swallowing and breastfeeding.
Abstract:
The Speech-Language Pathologist is often seen in settings as the expert for infants with feeding difficulties, predominantly for bottle feeding or feeding aversions. In today's society, with breast feeding becoming more and more "the norm," the SLP has become more involved in the area of feeding assessment with not only bottle fed infants but infants who are attempting breast feeding as well. The SLP brings an interesting background to the area of breast feeding with a knowledge of the oral mechanism, infant respiratory system, and swallowing mechanisms. In many NICU and pediatric facilities, the SLP is now providing pre-feeding readiness assessments on infants, and by doing these, allowing many infants to get in on the ground floor with breast feeding. These infants in the NICU and early pediatric setting can be provided with more opportunities to become successful breast feeders, especially those infants who were previously thought to be unable to complete this task. As the literature shows, it is so critical to provide human breast milk as soon as possible to these fragile infants in NICU and other pediatric populations, by allowing them to have earlier opportunities at the breast, they will be more likely to become not only successful breast feeders, but more successful feeders for a lifetime. This presentation will discuss the role of the SLP in lactation clinically, as well as how we can work together between disciplines to improve breastfeeding success.
Loyola University Chicago, USA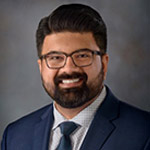 Biography:
Dr. Mirza completed his MBBS from the Aga Khan University in Karachi, Pakistan and PhD from University of Illinois in Chicago, IL. He trained in combined anatomic and clinical pathology, with fellowships in hematopathology, thoracic pathology and medical education at the University of Chicago. He is an Assistant Professor of Pathology and Medical Director of Molecular Pathology at Loyola University Chicago Stritch School of Medicine in Maywood, IL. He is the recipient of numerous pathologist-in-training awards, teacher-of-the year awards, and honors such as induction into the Alpha Omega Alpha honor society and selection into American Society for Clinical Pathology's 40 Under Forty 2017.
Abstract:
Molecular diagnostics and personalized medicine is revolutionizing the way we approach medicine and treatment of disease. Hematopathology was one of the first of the pathology subspecialities to welcome molecular classification into it's classification scheme when it introduced the WHO classification in 2001. Since then, the validity and importance of molecular data has increased million fold and continues to increase every day. As pathologists, we need to harness and embrace the power of molecular pathology in our daily practice and hematopathology has led the way. This lecture serves as a historical overview from the discovery of the t(9;22) in CML and the inclusion of the "AMLs with recurrent cytogenetic abnormalities" and how the classification scheme has evolved, from WHO 2001, to 2008 and now to 2016. This lecture will serve to update the audience on the changes in the WHO 2016 update to leukemia diagnosis in the WHO classification, discuss next generation sequencing and where it's utility stands in the diagnosis of leukemia, and the future of the field.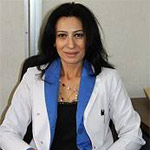 Biography:
Will be updated soon..!
Abstract:
Objectives: Vascular graft failure is one of the most common finding in patients undergoing coronary artery bypass graft (CABG) surgery and still remains the major problem after surgery. The aim of the present study was to investigate features of pathomorphological changes in different type of grafts after CABG in patients with isolated coronary artery disease and associated with hypertensive heart disease.
Material and Methods: Histopathological study was performed on 207 fragments of autopsy sections of autoarterial and autovenous grafts using light microscopy.
Results: It is shown that the condition of the vascular wall is depend on hemodynamics leading to degenerative changes of the graft as a result of destructive and proliferative processes in the intima and the middle layer. Active replacement of smooth muscle cells of the media by fibrous tissue and then connective tissues leads to thickness of the vascular wall, stenosis on one hand and on the other hand is a cause of development of unstable atheromatous plaques.
Conclusions: Morphological changes of the venous grafts in patients how undergone CABG and had died after surgery from coronary heart disease associated with hypertensive heart disease were more acute with more aggressive course of atherosclerotic changes with diffuse proliferation of processes and formation of unstable plaques.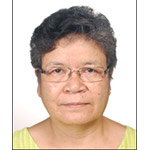 Biography:
Dr. Kim Vaiphei is currently working as a Professor at Department of Histopathology, Post Graduate Institute of Medical Education and Research, Chandigarh, India. She had hold various levels of faculty positions in the department of Histopathology, PGIMER, Chandigarh and remained Professor since 2006. She has more than 300 publications in area of Research Molecular pathways of cancer development. She attended 50 national conferneces and more than 20 International conferneces. She has 15 Awards by national and international academic bodies.
Abstract:
Background. Significance of non goblet (GC) columnar mucosa (CM) present at lower end esophagus (LEE) remains controversial, and there is limited information of the follow-up data. Aim. to evaluate outcome of Barrett's mucosa (BM) and NGCM in long term follow-up biopsies. Methods. retrospectively evaluated biopsies reported as columnar mucosa (CM) with and without GC and correlated with clinical outcome. Results. There were 178 patients, mean age of 52.1±15.6, 7 <20 years, M:F=5:1; 70% had reflux symptom and 30% had dysphagia. Endoscopy: only BM in 130(73%), ulceronodular in 17%, stricture in 5% and small polyps in 5%. Sixty (34%) cases had long segment (LSBM) and 70(54%) short segment (SSBM); 11% had hiatus hernia. Histology: GCs were identified in 83% of the biopsies, 94% with LSBM. Dysplasia was observed in 65 (37%), low grade (LGD) in 68% and high grade (HGD) in 32%, 26( 14%) had carcinoma associated with BM and HGD. Thirty (17%) biopsies with no GC showed alcian blue (AB) positive cells, 7(4%) had LGD and 3(2%) had HGD, none had associated carcinoma. Follow-up biopsy showed regression and normalization of mucosa and symptomatic relieve in many. Majority of LGD remained static with few progressing to HGD. Majority of HGD progressed to frank carcinoma over the years. Conclusion: high percentage of non-GCCM showed AB positivity and dysplasia. Many of cases with BM, LGD and HGD developed carcinoma. Ulceronodular and stricturous lesions associate frequently with BM and carcinoma. Present study emphasizes equal importance of follow-up biopsy in BM and NGCM.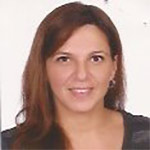 Biography:
Will be updated soon..!
Abstract:
Background and Objectives: Numerous Molecules in the tumor microenvironment orchestrate the body's immune response against tumor cells thereby affecting tumor cell growth and proliferation. Adenosine is produced in the hypoxic tumor milieu and by stimulating its receptors (A2AR) plays an important immunosuppressive effect that helps tumor cells evade the body s immune mechanisms. Stimulation of these receptors also has a profound role in promoting the vasculature and contributing to tumor aggressiveness.
The present study aims at investigating A2AR expression in breast cancer tissue and its association with different clinico-pathological parameters.
Methods: This study was conducted on 30 FFPE human breast cancer tissues. Sections were immunohistochemically stained with of A2AR antibodies. Clinical and pathological data were retrospectively obtained from the patients' records in the archives of the pathology department in Alexandria University, Egypt.
Results: A2ARs were expressed in 73.3% (n=22) of breast cancer tumors. Its expression was significantly higher in younger age patients (< 50 years) (88.2%) compared to older ones (54.5%)[p=0.044]. A2AR expression was significantly associated with a Luminal B molecular subtype and triple negative tumors [p=0.028] compared to Luminal A, and Her2-enriched tumors. Patients expressing A2A receptors had significantly higher expression of Progesterone receptors [P=0.031] compared to ER expression [P=0.098]. The majority of A2AR expressing tumors had a mitotic index score of 2 [p=0.013] as well as a significantly higher proliferative index (ki-67 >30%) [p=0.018]. No association was observed between A2A expression and tumor size, type, grade, Lymph node status or outcome after 2 years of follow-up.
Conclusion: Our study confirmed that A2AR receptors are strongly expressed on breast cancer cells of younger patients particularly those of luminal B and triple negative subtypes. Their expression is associated with a higher proliferative index suggesting that the addition of A2AR antagonists to the current treatment protocols might further improve the outcome of this group of patients.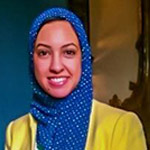 Biography:
Dalia Abd El-Kareem,M.D. is a Lecturer of Pathology at Faculty of Medicine, Cairo University (Kasr Al-Ainy) in Egypt. She has completed her M.D. in Pathology and Pulmonary Pathology in 2016. She graduated from medical school, 2007 from Cairo University. She received training in pulmonary medicine and respiratory ICU at Cairo University Hopsitals, then she joined Department of Pathology, completed her pathology training and received M.Sc. degree in Pathology in 2013. She was trained in the field of Pulmonary Pathology at University of Texas Medical Branch (UTMB), Galveston, U.S.A. She had talks in many conferences and publications in reputed journals.
Abstract:
Idiopathic pleuroparenchymal fibroelastosis (IPPFE) is an entity recently classified by the American thoracic society/ European respiratory society as a rare idiopathic interstitial pneumonia (IIP). This might be uncertain, based on some clinical experiences.
As part of a large Egyptian study that included patients with diffuse parenchymal lung diseases (DPLD), we encountered 6 patients with DPLD diagnosed as IPPFE by surgical lung biopsy over a period of one year.
Clinical data, high resolution chest computed tomography (HRCT) findings and histologic criteria from thoracoscopic lung biopsies were correlated in a multidisciplinary approach.
Most of our patients were young age, with female predominance and living in the same area (Upper Egypt). Exertional dyspnea and cough were the main presenting symptoms. Low body weight, flat chest wall and stretched skin were the main signs. HRCT showed upper lobe volume loss, traction bronchiectasis, visceral pleural thickening and ground glass opacity. Histologic features included thickening of the visceral pleura, subpleural parenchyma and interlobular septa with deposition of large amounts of elastic fibers (by elastic stain), and non-specific interstitial pneumonia (NSIP) histologic pattern.
Conclusion: IPPFE should get more attention being more prevalent than we used to know. Although other IIPs may represent initial phase in IPPFE or may coexist together but it should still be considered as a separate entity. Multidisciplinary approach is required for diagnosis. Further studies to reach etiologic factors are highly needed.
Loyola University Chicago, USA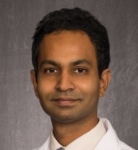 Biography:
Dr. Mudaliar completed his MD from Ross University School of Medicine followed by a research fellowship at Weill Cornell Medical College/NY Presbyterian Hospital. Subsequently, he trained in combined anatomic and clinical pathology at Loyola University Medical Center followed by fellowships in Surgical Pathology fellowship at MD Anderson Cancer Center and a Dermatopathology fellowship at Loyola University Medical Center. He is currently an Assistant Professor of Pathology at Loyola University Chicago Stritch School of Medicine in Maywood, IL.
Abstract:
Assessment of dense lymphoid cutaneous proliferations is often challenging. It can be difficult to distinguish benign cutaneous lymphoid infiltrates from malignant lymphomas, and at times, definite classification as either benign or malignant cannot be reached. One of the challenges lays in needing to have a solid understanding of what constitutes normal benign findings and separating these from malignant pathologic change. Also, in order to exclude malignant lymphomas, a working knowledge of all cutaneous lymphomas is required. In addition, apart from considering the clinical history and the histologic findings, an ability to interpret potential immunohistochemical and gene re-arrangement studies is necessary. This lecture serves as an introduction to cutaneous lymphoid proliferations and will serve to provide an algorithmic approach to assessing such proliferations that will be useful for general pathologists, dermatopathologists, and hematopathologists.
All India Institute of Medical Sciences, India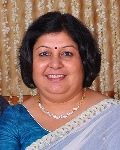 Biography:
Prof Neelkamal Kapoor completed her MD in Pathology in 1986. Since then she is in the field of medical education working in various medical colleges of India. She is currently working as Dean Research and Head Department of Pathology and Lab Medicine at All India Institute of Medical Sciences Bhopal. She has various national and international awards notably EML Haagedoorn prize of EACE & Sir Sriram memorial NAMS award to her name and a number of publications and presentations in national and international journals.
Abstract:
Carcinoma of the uterine cervix is the second most common cancer among Indian women. It accounts for 12.5% of all female cancers in Bhopal, India. Cervical cytology is a simple, cost effective and reliable technique for cervical cancer screening; however its accurate interpretation depends on variables such as obtaining adequate samples, proper staining and optimal reporting. The quality of cervical cytology reports can be assessed by various quality indices such as relative percentages of various diagnoses, including the rate of unsatisfactory smears and the atypical squamous cells (ASC) - squamous intraepithelial lesion (SIL) ratio.
A total of 7813 cervical cytology cases were screened at our center. Of these, 96.6% had no abnormality detected and one hundred and five cases were reported as epithelial cell abnormalities (1.34%). All the epithelial abnormalities reported were categorized and their individual percentages were calculated and results were compared with the CAP benchmarks.
King Faisal Specialist Hospital & Research Centre, Saudi Arabia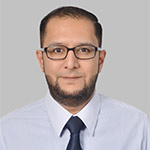 Biography:
Dr. H. Khoja completed his MBBS Degree in King Saud University, Riyadh, Kingdom of Saudi Arabia. He completed anatomic pathology training at King Faisal Specialist Hospital in 2008. Then he joined the University of Toronto, Mount Sinai Hospital, ON, CANADA, as a Bone and Soft tissue Pathology fellow from 2011-2012 followed by another year of fellowship in Head and Neck pathology in the same center. Currently, he is a Consultant Pathologist at King Faisal Specialist Hospital and research Center specialized in bone and soft tissue/head and neck pathology.
He has published several papers in peer reviewed journals and has been invited as speaker in several conferences locally and internationally.
Abstract:
Bone pathology is one of the difficult subspecialties in surgical pathology. Several reasons are behind this concept including rarity, complexity, and great morphological overlap between primary bone neoplasms. Multiple cases of bone neoplasms -including primary and secondary neoplasms- will be discussed highlighting the importance of combining clinical features, diagnostic imaging, pathological, and molecular findings to reach a precise and specific diagnosis. Finally, a general approach to bone lesions will be discussed to avoid pitfalls in bone pathology
The presentation will highlights some common pitfalls in bone pathology with a simple approach to avoid mistakes/pitfalls in bone pathology for general pathologists and trainees.
Khon Kaen University, Thailand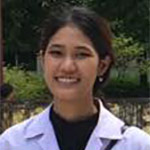 Biography:
Katanyoo has completed her medical school and postdoctoral studies from faculty of medicine, Khon kaen university. Now she just finished her study and works as new pathologist at Khon kaen university.
Abstract:
Tonsillectomy is one of the most common procedures in the hospital. Recent studies reveal that histopathological findings of routine tonsillectomy in the young patient has no significant pathology findings and consume times and human resource. The need of routine microscopic examination in tonsillectomy from the young patient is questioned. The objective is to study the necessity of microscopic evaluation of tonsillectomy specimen in the young patients and pathological findings in tonsillectomy specimems.
A retrospective medical record review was performed at Srinagarind Hospital. The pathological specimens of 401 patients who underwent tonsillectomy at the age under 19 years old in 2011-August 2016 were analyzed and the histopathological findings, macroscopic examination, indication of surgery and underlying disease were reviewed. A total of 401 patients were included. The age distribution was one to 19 years (mean 7.4 years, SD 4.4). There were 251 males (62.6) and 150 females (37.4%). Lymphoid hyperplasia was detected in all patients (100%). No unexpected malignancies were found in pediatric patients.
Conclusions: No unexpected finding in routine tonsillectomy specimens from the young patients is identified. However, microscopic examination should be considered in clinically or macroscopically suspicious cases for malignancy.
University of Aveiro, Portugal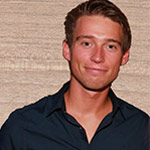 Biography:
Tiago Marques Godinho has completed his Master's Degree in Computer and Telematics Engineering from the University of Aveiro in 2013. In the same year, he started the Computer Science PhD program. He was awarded a national scholarship for conducting his research on performance optimization in medical imaging information systems. Since then, he has published 5 papers in international peer-reviewed journals with impact factor and has participated in the fields major conferences. Last year, he focused his research on computer systems for digital pathology. Currently, he is in the last stage of his PhD.
Abstract:
Nowadays, the field of digital pathology is in the spotlight thanks to advances in whole-slide imaging technologies. In this area, the exploitation of digital laboratories has significant advantages, namely, faster and more accurate diagnostic, better support for telepathology as well as new clinical and research applications. Despite these advantages, there has been a very slow adoption of whole-slide imaging. In fact, it raises several technical challenges which may jeopardize the benefits of its operation, most notably the performance issues associated with storage and distribution of huge volumes of data, and the lack of interoperability with other hospital information systems, such as Picture Archive and Communications Systems (PACS) based on the DICOM standard.
We developed an architecture of a Web Pathology PACS that is able to overcome these challenges and unlock the full potential of digital pathology and whole-slide imaging for clinical practice. Our solution is fully compliant with the DICOM standard both for communications and data formats. It includes a PACS archive capable of storing whole-slide images along with other medical imaging modalities as well as a zero-footprint viewer that runs in any common web-browser. In summary, it enables the integration of digital pathology and whole-slide imaging with other medical imaging modalities while being very competitive in terms of efficiency and usability.
King Faisal Specialist Hospital & Research Centre, Saudi Arabia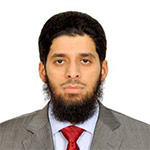 Biography:
Dr. Al-Hussain completed his MBBS Degree in King Saud University, Riyadh, Kingdom of Saudi Arabia. He completed pathology training at King Faisal Specialist Hospital in 2008. Then he joined the University of North Carolina, at Chapel Hill, NC, USA, as renal pathology fellow from 2009-2010. In 2011, he completed another year of fellowship in genitourinary pathology at John Hopkins Hospital, Baltimore, USA. Currently, he is a Consultant Pathologist specializing in Nephropathology and urologic pathology.
He is also the Director of Pathology Residency Training Program. He has published 27 papers in peer reviewed journals and has been invited as speaker in several conferences locally and internationally.
Abstract:
Prostatic adenocarcinma is the second most common malignancy worldwide. There have been new updates on pathology of prostatic adenocarcinoma. Recently, the International Society of Urological Pathology held a consensus conference in 2014 which was published in 2015. This conference predominantly deliberated with definition of various grading patterns of usual prostatic adenocarcinoma, grading of intraductal carcinoma and the new Grade Groups. Most of these updates were implemented and applied in the new 2016 WHO Classification of Tumors of the Prostate.
The presentation will discuss the new update of prostatic adenocarcinoma with focus on grading system.
Biography
Khon Kaen University, Thailand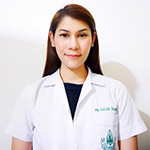 Biography:
Nannaphat Atsawaphidsawat has completed her MD from Khon Kaen University in 2016. Soon after
graduated, she continued her specialty in Anatomical Pathology. She is currently a second-year resident in Anatomical Pathology Department, Faculty of Medicine, Khon Kaen University, Thailand.
Abstract:
Introduction: Beare-Stevenson cutis gyrata syndrome (BSS) is a seriously extremely rare genetic
disorder characterized by skin abnormalities and the premature fusion of certain bones of the skull (craniosynostosis) Recently, evidence was presented that BSS is caused by a mutation of the FGFR2 gene. Here, we demonstrate the first Thai case of BSS (the 27th case in English publication) with full bodyautopsy.
Case Report: A full-term Thai male infant, without any evidences of congenital anomalies in his family, was found having bilateral ventriculomegaly during intrauterine period. Soon after birth, the baby developed cyanosis and immediate intubation was given. His condition became worsen, until his death in second day of life. Consent for full body autopsy was given by the family members. External examination revealed classical features of BSS including clover-leaf skull shape, cutis gyrata, prominent umbilical stump, ambiguous genitalia, but acanthosis nigricans was not detected. Internal examination revealed craniosynostosis, Arnold-Chiari malformation type II, hydrocephalus and agenesis of corpus callosum. Interestingly, microscopic study of skin at the nape of neck showed glomuvenous malformation and glomangiomyoma-like lesions that was the first perivascular tumor described in BSS. Molecular analysis of FGFR2 gene confirmed a heterozyguous p.Tyr375Cys, which was identical to that detected in previous fourteen cases.
Conclusion: BSS should be considered in patients presented with craniosynostosis and cutis gyrata.
Associated vascular malformations in BSS was first described in this case. The further study of additional patients will provide more information about the clinical phenotypes.
Keywords: Beare-Stevenson cutis gyrata syndrome, craniosynostosis, FGFR2
Consultant Histopathologist, UAE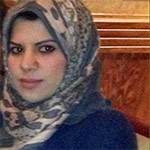 Biography:
Dr. Shroque Zaher is a consultant histopathologist with a specialist interest in Haematopathology, pulmonary pathology and medical education. She completed her pathology training at the London and East of England deaneries and gained her CCT in 2016. She gained her FRCpath from the Royal College of pathologists, United Kingdom in 2015.
Abstract:
This case represents a rare entity- primary pulmonary myxoid sarcoma, of which to the best of our knowledge only 10 other cases have been reported in the literature. (Thway et al, 2011). They are defined by distinctive histomorphological features and characterized by a recurrent fusion gene. All tumours involved pulmonary parenchyma with a predilection for the endobronchial component. They appear to have a predilection for females, with 7 of the 10 reported cases , occurring in women. Microscopically, they are lobulated tumours comprising cords of polygonal, spindle, stellate cells with myxoid stroma, morphologically reminiscent of extraskeletal myxoid chondrosarcoma. Tumours were immunoreactive for only vimentin and weakly focal for EMA, although our specific case was negative for these markers. In 7 of the 10 tumours, a specific EWSR1-CREB1 fusion gene was demonstrated by reverse transcription-polymerase chain reaction. This gene fusion has been described previously in 2 histologically and behaviorally different sarcomas: clear cell like sarcoma-like tumours of the gastrointestinal tract and angiomatoid fibrous histiocytoma, however this is a novel finding in tumours with the morphology described and occurring in the pulmonary region.
B.P.Koirala Institute of Health Sciences, Nepal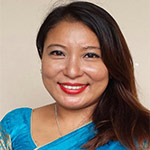 Biography:
Dr Anju Pradhan is a consultant Pathologist at B. P. Koirala Institute of Health Sciences (BPKIHS), Nepal. She completed her MD in 2008 from the same university. Having special interest in cytopathology, gastrointestinal and liver pathology and medical education, she completed short term training in cytopathology from Siriraj hospital, Mahidol University, Bangkok, Thailand in 2015, in adult and pediatric liver pathology from Geneva University Hospitals, Geneva, Switzerland in 2016 and in Problem-based Learning in Medicine, Health and Behavioural Sciences from Maastricht University, Maastricht, The Netherlands in 2012. She is also working as a coordinator of Phase I MBBS Program.
Abstract:
Background and Objectives
In diagnosing a neoplastic lesion from any area, fine needle aspiration cytology can provide a level, as to whether the lesion is benign or malignant. Cell block preparation in a way will mimic the histopathological sections, thus help in sub classifying various neoplastic lesions as well. The objectives of this research was to evaluate the diagnostic utility of cell block in fine needle aspiration of malignant lesions.
Materials and Methods
This was a prospective hospital based study conducted in the department of pathology, BPKIHS over a period of 1 year. A total of 41 cases who were suspected or diagnosed as cases of malignancy in FNAs smear of whom cell block and histopathology specimens, available were included in this study.
Results
Smear were diagnostic in 93% of cases while Cell block were diagnostic in 80% of cases Smear supplemented by Cell block improved diagnosis which reached to 98%.The cell block diagnosis confirmed that of smear diagnosis in 56% cases. It established specific diagnosis in 24% cases and hence contributed especially in cases where smears were non-diagnostic. Therefore, CB were found to be superior to smears in these cases. The cell block was non-confirmatory in 20% cases. The main non-confirmatory nature of cell block was mainly due to the non-diagnostic yield of cell block.
Conclusion
This study concludes that Cell Blocks have a synergistic effect on Conventional Smear diagnosis. In selected cases where CS falls into suspicious for malignancy category, Cell Blocks can render a specific diagnosis.
Keywords: Cell block, Malignant lesion, Smear diagnosis
Mansoura University, Egypt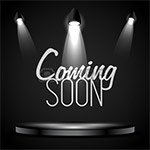 Biography:
Will be updated soon..!
Abstract:
Background: Several diseases have been caused by contamination of surface and groundwater.
Aim: The aim of the present work is to investigate the impact of iron overload in drinking water on liver pathology.
Materials and Methods: Samples of drinking water, blood and true cut liver biopsies were taken from selected inhabitants, who attended in some Dakahlia governorate hospitals. Those inhabitants (16 patients) from Mit-ghamr and Aga districts were suffering from liver disorders (had hepatitis C) and 4 patients had chronic cholecystitis from Mansoura district as control cases. Measurement of iron level in water samples was carried out by the use of an atomic absorption spectrophotometer, analyzed for serum iron level with a micro lab 200 spectrophotometer.
Results: The mean value of iron in surface water is lower than the permissible limit of Egyptian ministry of health (EMH) and World health organization (WHO). However, the mean value of iron in groundwater samples is higher than that permissible limit and than those of surface drinking water. Comparison between iron level in drinking water and human blood samples shows positive relationship. The control group depended on drinking surface water and had normal liver function tests, whereas the patient group that depended on drinking groundwater had abnormal values in liver function tests. These data suggest that the polluted iron drinking water is the reason for the liver disorder of the patients. Siderosis was apparent among those patients drinking polluted iron water in comparison to control cases. The siderosis appears to be responsible for resistance to treatment of HCV and progression of fibrosis.
Conclusion; The accumulation of iron in liver leads to fibrosis. Iron depletion therapy could interfere with fibrosis development and possibly reduce the risk of hepatocellular carcinoma (HCC).
Keywords; Water, blood, liver, Iron