Day 2 :
Sessions: Clinical Pathology | Oral and maxillofacial Pathology
Session Introduction
Nanjing University Medical School, China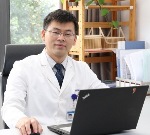 Biography:
Xiangshan Fan has completed his PhD from Nanjing University and ever been to MD Anderson Cancer Center as a visiting scholar. He is the director of Department of Pathology, the affiliated Drum Tower Hospital, Nanjing University Medical School. He is interesting in gastrointestinal pathology, lymphoma and pulmonary pathology and has published more than 140 papers in peer-reviewed journals.
Abstract:
Here, seven very rare cases of gastrointestinal tract from Nanjing Drum Tower Hospital in China were reported, such as indolent T-cell lymphoproliferative disease of the gastrointestinal tract involving the colon and tonsil, gastric plasmablastic lymphoma, gastric cancer with lymphoid stromal caused by EB virus combined with monoclonal B-cell lymphoproliferative disease, hepatoid adenocarcinoma with liver metastasis, gastroblastoma, choriocarcinoma, pancreatic acinar-like adenocarcinoma of the proximal stomach invading the esophagus and so on. It is very important for pathologists to understand and identify these very rare diseases accurately for the appropriate treatment and patients management.
Nanjing University Medical School, China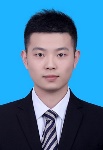 Biography:
Zhiwen Fan has achieved his MD degree in Nanjing Medical University in 2016 and currently, he works as the director of molecular pathology laboratory at Nanjing Drum Tower Hospital. Fan's research field involves majorly in the study of liver disease related transcriptional regulation, which was mainly through post-translational modification (PTM) mediated fine tuning of transcription factors. Now he is currently hosting one project sponsored by the "National Natural Science Foundation of China." and also is the author of over 13 papers in reputed journals, among with a highest impact factor of 13.264 individually.
Abstract:
Uncontrolled inflammatory response highlights the central theme of non-alcoholic steatohepatitis (NASH), a growing global pandemic. Hepatocytes and macrophages represent two major sources of hepatic inflammation during NASH pathogenesis contributing to excessive synthesis of pro-inflammatory mediators. The epigenetic mechanism that accounts for the activation of hepatocytes and macrophages in this process remains obscure. Here we report that compared to wild type (WT) littermates, mice with a deficiency in the histone H3K9 methyltransferase Suv39h2 (KO) exhibited a less severe form of NASH induced by feeding with high-fat high-carbohydrate diet (HFD). Pro-NASH stimuli increased Suv39h2 expression in cell culture, in mice, and in human livers. In hepatocytes, Suv39h2 bound to the Sirt1 gene promoter and repressed Sirt1 transcription. Suv39h2 deficiency normalized Sirt1 expression allowing NF-kB/p65 to become hypo-acetylated thus dampening NF-kB-dependent transcription of pro-inflammatory mediators. In macrophages, Suv39h2-mediated repression of PPARg transcription favored a pro-inflammatory M1 phenotype over an anti-inflammatory M2 phenotype thereby elevating hepatic inflammation. Conclusion: Suv39h2 plays a pivotal role in the regulation of inflammatory response in hepatocytes and macrophages contributing to NASH pathogenesis.
Cairo University (Kasr Al-Ainy), Egypt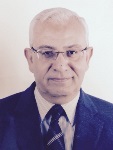 Biography:
Ahmed M. Abdelaziz, M.D. is a Professor & Head of Pathology Department, Faculty of Medicine, Cairo University (Kasr Al-Ainy) in Egypt. He has completed his M.D. in Pathology in 1991. He graduated from medical school, 1982 from Cairo University. He joined Department of Pathology, completed his pathology training and received M.Sc. degree in Pathology in 1987. He is a consultant & Head of Pathology Unit in Almokhtabar Lab (one of the largest Lab in Egypt), since 2004 up till now.
Abstract:
Immunohistochemistry (IHC) combines anatomic, immunologic, and biochemical techniques to identify specific tissue components using a specific antigen-antibody reaction labeled with a visible reporter molecule. This binding is then visualized through the use of various enzymes that are coupled to the antibodies being used. The enzyme acts on a chromogenic substrate to cause deposition of a colored material at the site of antibody-antigen bindings. IHC is not only critical for the accurate diagnosis of malignancies but also plays a pivotal role in prognostic evaluation (e.g., estrogen and progesterone receptors in breast cancer) and treatments strategies (e.g. Her2/neu in certain breast cancers). It is recommended that hormone receptor and Her2/neu testing be done on all primary invasive breast carcinomas and on recurrent or metastatic tumors. If hormone receptors and Her2/neu are both negative on a core biopsy, repeat testing on a subsequent specimen should be considered, particularly when the results are discordant with the histopathologic findings. Other biomarker tests (eg, Ki-67 or multigene expression assays) are optional and are not currently recommended for all carcinomas. Guidelines published by the American Society of Clinical Oncology (ASCO) and the College of American Pathologists (CAP) require recording specific preanalytic and analytic variables that can affect test results. Information regarding assay validation or verification should be available in the laboratory. Any deviation(s) from the laboratory's validated methods should be recorded. Appropriate positive and negative controls should be used and evaluated.
Society of Pathological Biochemistry and Haematology, Egypt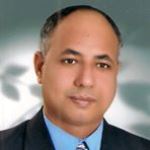 Biography:
Ahmed A.Yameny is the head of Society of Pathological Biochemistry and Haematology. He is Union chief Medical Laboratory in Egypt, he was the Chairman for five international conferences of medical laboratory and two international conferences of the Society,he is Expert and medical laboratory consultant. He is chief editor Journal of Bioscience and Applied Research (www.jbaar.org), he is a Doctor of Microbiology, high diplomas in (1- bacteriology 2-Public health of parasitology and medical entomology 3-Analytical Biochemistry 4- Haematology 5- Genetic Analysis) , he has a B.Sc. in Biochemistry (Alexandria University in Egypt ), and he has a B.Sc.in Biochemistry/Chemistry(Tanta University in Egypt).
Abstract:
The Molecular Pathology Laboratory offers molecular diagnostic testing for a variety of clinical indications across the health-care continuum, including testing for disease susceptibility, population screening, diagnosis, prognosis, therapeutic decision making, and disease monitoring. Molecular Pathology(MP) is at the heart of modern diagnostics and translational research.It has become evidenthat, to advance in the translation of biomarker discovery into diagnostic and therapeutic application , the purpose of this article is to advance MP into Digital Molecular Pathology(DMP) ,depending on known biomarkers especially miRNA and proteomics,to resolve many of the demands in the clinical laboratory , as screening for cancer , endemic or rare virus infection and biological war. We would like to suggest an integrated model of DMP, from biomarkers to form two stepes of diagnosis and two stepes of treatment,the first step for fast diagnosis and fast therapy to stop spreading of disease, the secod step for complete diagnosis and effectiveness treatment, many biomarkers were discovered so must divided into groups, DMP can allow facilities to outsource all or a portion of the demands data such as cloud computing, bioinformatics pipelines, variant data management, and knowledge curation. Exchange of electronic molecular data allows laboratories to perform validation of rare diseases using foreign data, check the accuracy of their test results against benchmarks.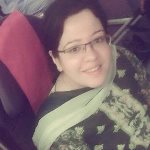 Biography:
Rabia Butt did her M.B.,B.S. from University Of Health Sciences in 2006. She did her postgraduate training from Services Institue Of Medical Sciences and completed her training in 2012. She is also member of International Academy Of Cytology. Currently she is working as consultant histopathologist, department co-ordinator and incharge post-graduate residency program (F.C.P.S) Histopathology at Chughtai Lab. Lahore.
Abstract:
Cell-cell junctions are important to maintain cell and tissue polarity and integrity. E-cadherin/beta-catenin complex plays significant role in maintaining epithelial integrity. Disruption of this complex not only affects the adhesive properties of cells but also activates the Wnt signaling pathway, which is observed in many malignancies and fibrotic disorders. We conducted this study to compare the dysregulation of this complex in inflammatory nasal polyps (INP), sinonasal inverted papillomas (SIP) and nasopharyngeal carcinomas (NPC). A cross-sectional study was conducted on 82 cases, retrieved from archives of Chughtais Lab. Lahore, out of which 68 cases were of INPs, 9 cases were of SIP and 5 cases were of NPC using non-probabilty consecutive sampling technique. Our study showed dysregulation of this complex in 19 (27.9%) cases of INPs, which were predominantly accompanied by fibrosis, 7 (77.8%) cases of SIP and in all 5 (100%) cases of NPC. Nuclear staining was evident in all 5 cases of NPC. Our study concluded that this complex is dysregulated in INPs associated with fibrosis and in neoplastic disorders. Dysregulation of E-cadherin/beta-catenin complex may be involved in recurrence and malignant transformation of INP and SIP. Therefore close followup is required for such patients of INP and SIP, to prevent recurrence and progression of disease.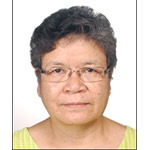 Biography:
Dr. Kim Vaiphei is currently working as a Professor at Department of Histopathology, Post Graduate Institute of Medical Education and Research, Chandigarh, India. She had hold various levels of faculty positions in the department of Histopathology, PGIMER, Chandigarh and remained Professor since 2006. She has more than 300 publications in area of Research Molecular pathways of cancer development. She attended 50 national conferneces and more than 20 International conferneces. She has 15 Awards by national and international academic bodies.
Abstract:
Sporadic colorectal cancer (CRC) in patients is increasing rapidly in Indian population and half of the patients are less than 50 years of age. No comprehensive molecular study has been carried out to analysis the basis for the disease occurring in younger individuals. The study investigated frequency of hMLH1 and hMSH2 genes and hMLH1 and hMSH2 proteins expressions, their prognostic significance and correlated with the adenomatosis polyposis coli (APC) gene mutational status by DNA sequencing in young CRC patients. Protein expression and promoter methylation of APC, hMLH1 and hMSH2 and mismatch repair genes (MMR) were analyzed by immunohistochemistry and methylation-specific PCR (MSP) respectively and correlated with patients data. Of 100 CRC, hMLH1 and hMSH2 loss were observed in 18 and 12, reduced expressions in 50 and 38 respectively, 5 failed to express. Promoter hypermethylation for hMLH1 was detected in 50 and hMSH2 in 10. Combination of methylation of hMLH1 and hMSH2 gene was observed in 8 tumors. Significant correlation was observed between histological tumor grade, methylation status and hMLH1 gene expression (p< 0.05). Normal expression for hMLH1 and hMSH2 was observed in all unmethylated tumors. Promoter methylation of hMLH1 and hMSH2 failed to influence survival and correlated with loss of protein. APC gene mutation observed in 45% patients with no differential in distribution. Conclusion: Our observations suggest inactivation of MMR gene via hypermethylation lead to functional loss resulting in tumor aggressiveness and role of APC gene appeared not to play a major role in tumor progression in these young patients.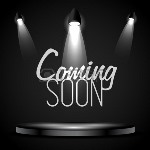 Biography:
Zonaira Rathore did her M.B.,B.S. from King Edward Medical University. Currently she is working as consultant histopathologist at Chughtai Lab.
Abstract:
Breast cancer is the most common female malignancy worldwide. Studies have identified different molecular subtypes including luminal A, luminal B, Her2 positive and triple negative breast cancer (TNBC) on basis of immunohistochemistry (IHC). They have different prognosis and response to adjuvant therapy. Anaplastic lymphoma kinase (ALK) is a tyrosine kinase receptor known to be expressed in many tumors and can be targeted by anti-tyrosine kinase inhibitors. Studies have shown subset of breast carcinomas to express ALK. The aim of our study is to determine ALK protein over-expression using IHC on TNBC patients, providing them with a targeted therapy option. A cross-sectional study was performed, on 43 cases of TNBC of all histologic subtypes retrieved from archives of Chughtais laboratory Lahore from 1st January 2016 to 30th July 2017, using non-probability consecutive sampling technique. Mouse anti-human monoclonal antibody against ALK from DAKO was used. Membranous and/or nuclear staining of ALK in at least 1% of tumor cells was taken as positive. All data was analysed through SPSS version 22.0. Our study showed 11 cases (25.6%) to overexpress ALK by immunohistochemistry. Only 1 case (2.3%) showed cytoplasmic granular positivity along with nuclear staining while 10 cases showed only nuclear pattern of staining (23.2%). This study concludes that a significant number of cases show ALK overexpression by IHC, predominantly nuclear. Further studies are required, using in situ hybridization (ISH), to confirm ALK gene rearrangement and validate the significance of nuclear staining of ALK as seen is our study. This subset of patient may benefit from anti-ALK therapy. However further studies are required to validate the results.
Taif university, Saudi Arabia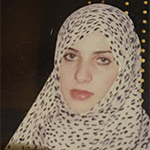 Biography:
Dr. Enaam. Junainah has completed his surgical pathology board at the age of 30 years from Jordanian University and postdoctoral studies fellowship in breast pathology from Nottingham University. He is the director of histopathology laboratory at, Almamlaka Labs. He has published more than 25 papers in reputed journals and has been serving as an editorial board member of repute.
Abstract:
The pathological classification of breast diseases is constantly being updated, which reflect the advances in over view regarding the clinical and biological understanding of the disease. This overall examines new insights into the classification and molecular biology of the breast cancer. These advances have also resulted in increasing recognition of non-invasive breast disease, including lesions that are thought to be pre invasive precursors to breast cancer. In addition, advances have been made in breast cancer therapy and in the recognition of markers that can help predict both the natural history of disease and, in many cases, responses to particular therapies. The role of the pathologist in the management of breast cancer is evolving beyond simple diagnosis to include providing predictive information that can enhance individualized care. However, the handling and reporting of these specimens remains controversial, and , there is still marked variability in reporting in routine practice, we will try to emphasize these issue and concentrate in controversies cases till reach to a consensus agreement in reporting of these cases.
King Saud University, Saudi Arabia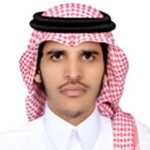 Biography:
Ahmed Abdullah Alhumidi is currently working as an associate prof, and consultant of dermatopathology at King Saud University, Saudi Arabia. He attend many national and inetrnational conferences. His articles got published in may reputed journals.
Abstract:
Most adnexal neoplasms are uncommonly encountered in routine practice, and pathologists can recognize a limited number of frequently encountered tumors. In this review, I provide a simplified histological approach to be used by general pathologists and residents of pathology and dermatology programs. These tumors are classified into 1) tumors connected to epidermis, 2) tumors not connected to epidermis, 3) sebaceous tumors, and 4) dermal cysts.
Pham Ngoc Thach University of Medicine, Viet Nam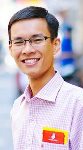 Biography:
Minh Bui Huynh Quang has completed his Medical Doctor at the age of 24 years from Pham Ngoc Thach University of Medicine and Master of Science (with speciality: General Pathology) from University of Medicine and Pharmacy of Ho Chi Minh City at the age of 28 years. He is a lecturer of Department of Pathology, Pham Ngoc Thach University of Medicine with over 03 years of experience (from December, 2013 – present). He has published a case reported "Bui HQM, Pham QT (2015), Report a case: Ectopic bone formation and Extramedullary hematopoiesis in the Thyroid gland, Ho Chi Minh City Journal of Medicine, 19(5), 85-90.". He is also attending "Faculty Development Program" in The Collaborative Educational Program 2017-2021 between Texas Tech University Health Sciences Center El Paso and Pham Ngoc Thach University of Medicine and University of Medicine and Pharmacy of Ho Chi Minh City.
Abstract:
Objectives: (1) The aim of this study was to evaluate the expression of EpCAM (Epithelial Cell Adhesion Molecule) in Hepatocellular carcinoma (HCC) and correlated the results with pathologic characteristics.
Methods: Cross sectional study. Target: 100 patients were diagnosed with HCC between 2010 and 2013 at the Department of Pathology, University Medical Center HCMC.
Results: EpCAM expression was observed in 19% of the HCCs (19/100). EpCAM expression in HCC was only significantly correlated with histological grading of HCC. However, for survival analysis, there was no statistically significant correlation with overall survival was detected in this study, only 4 factors: architectural patterns, cytological variants, groups of tumor size, microvascular invasion had a significant impact on overall survival.
Conclusion: A small subpopulation of cancer stem cells have been identified by EpCAM expression. EpCAM has been demonstrated the potential role in opening up novel pathways and therapeutic strategies as an effective immunotherapy – targeted strategy for patients with HCC.
Key words: EpCAM, Hepatocellular carcinoma,
B.P. Koirala Institute of Health Sciences, Nepal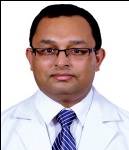 Biography:
Devish Pyakurel has completed his medical school from Institute of Medicine, Tribhuvan University and his post graduation (MD) in Pathology from B.P.Koirala Institute of Health Sciences, Nepal. He was elected president of 19th executive body of Nepal Medical Student's Society. Currently he is the director of Samyak Diagnostic Pvt. Ltd, Nepal's first ISO 15189:2012 certified Laboratory. He is editor of Journal of Pathology of Nepal. He has published numbers of article and recently engaged in couple of researches.
Abstract:
BACKGROUND: Breast Cancer is the most frequent neoplasm causing death in women between 35-55 years. Of the prognostic indicators existing for breast cancer, axillary lymph node status has been regarded as the most important one. 20-30% of all lymph-node-negative patients will still develop a recurrence of the disease within 10 years of initial treatment. Therefore, a new prognostic marker that could identify patients at high risk of tumor recurrence more accurately would be of great value, one potential indicator is tumor-induced angiogenesis.
OBJECTIVE: To determine semi quantitative micro vascular density in breast lesions and to find its association with prognostic factors as tumor size, axillary lymph node status, tumor type, histological grade and vascular invasion.
MATERIAL AND METHODS: Thirty five cases were included in the study. Angiogenesis was estimated by determining micro vessel counting after immune staining the paraffin embedded tissue sections using anti-CD34 antibody.
RESULT: Age of the patients ranged from 25 to 80 years with a mean age of 45.48 years. Most of the cases were infiltrating ductal carcinoma comprising of 33 cases (94.28%). Three (3) cases (9.10%) showed vascular invasion by the tumor. Majority showed (63.64%) vessel count of less than 200 per 10 high power fields.
CONCLUSION: Micro vascular density positively correlated with size of the tumor, lymph nodes involved by the tumor and Nottingham prognostic index. Micro vascular density and histological grade showed near significant relation. Micro vascular density although positively correlated do not have significant relationship with vascular invasion in this study.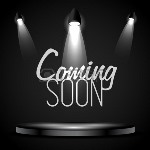 Biography:
Ghazi Zafar did his M.B.,B.S. from University Of Health Sciences in 2013. Now he is doing his post graduate residency from Chughtai Lab. in Histopathology.
Abstract:
Her-2 (ErbB-2) is an oncogene frequently overexpressed in breast and gastric adenocarcinomas and anti Her-2 targeted therapy can be given to such patients. Her-2 overexpression and role of anti Her-2 targeted therapy in cases of gallbladder adenocarcinomas (GBAC) is still debatable. Scoring protocols for Her-2 expression in breast and gastric carcinomas are standardized, however not for carcinomas arising in other body organs like gallbladder. This study is conducted to evaluate expression of Her-2 in patients with GBAC which may benefit from targeted therapy.
It is a cross-sectional study conducted on patients with GBAC (n = 43; 34 women and 9 men). An automated immunohistochemical technique was used with an anti-ErbB2 antibody. Scoring was conducted according to the CAP (College of American Pathologists) criteria for breast cancer, as well as for gastric and gastroesophageal junction carcinomas.
When the scoring protocol for breast carcinomas was used, positive Her-2 staining was observed in 11/43 (25.6%). Out of 11 positive cases, 5 cases (11.6%) were unequivocally positive (3+) and 6 (13.9%) showed equivocal staining. According to the gastric and gastroesophageal junction carcinomas protocol, positive Her-2 staining was observed in 16/43 (37.2%). Out of 16 positive cases, 11 (25.5%) were unequivocally positive (3+) and 5 (11.6%) showed equivocal staining.
This study indicates that significant number of GBAC cases show Her-2 overexpression when either of the two documented protocols is used. This subgroup may benefit from inhibitors of the Her-2 pathway. Standardization of scoring protocol for Her-2 expression in GBAC is needed to better evaluate predictive potential of Her-2 for treatment of these tumors.